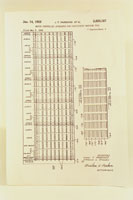 Parsons, John T., National Medal of Technology, 1985
The development of numerical control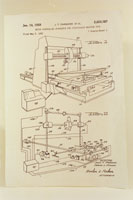 "President Reagan honored me for my coneption of Numerical Control, along with Frank Stulen for his help in the development of my concept. The Society of Manufacturing Engineers awarded me with a citation that is perhaps easily understood. It reads, '...Numerical Control marked the beginning of the second industrial revolution and the advent of an age in which the control of machines and industrial processes would pass from imprecise draft to exact science.'

"The impact of this invention is little understood, yet its applications range from computer chips to jet aircraft to machine tools, even to the production of clothing."