Welcome to Christmas 1994 at the
White House
---
Link to Christmas 1995
---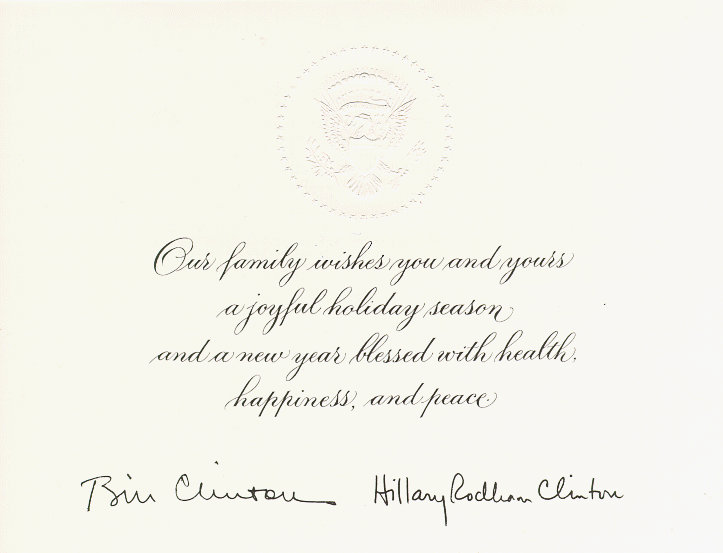 "White House Christmas" by Thomas McKnight. Greeting card by American Greetings 1994
Click on the embossed seal to view the front of the card.
Click anywhere else on the card for the full size image of the holiday message (~89K).
---
The decorations are put up on December 2 and 3, and the National Christmas Tree lighting takes place December 7, 1994. The White House will remain decorated for the holidays for one month. It will be open as normal for public tours and viewing of the decorations. The White House is open for tours at the following times:

Tuesday through Saturday, 10:30 a.m. - 12:00 p.m.

The tours are on a first come, first serve basis, with the line starting at the East Visitor's Gate on East Executive Avenue.

Additionally, Candlelight Tours of the White House will be given on December 27, 28 and 29, from 5 p.m. to 7 p.m. on a first come, first serve basis. No tickets will be distributed.
---
Watch this space for more on Christmas at the White House!
---
To comment on this service: feedback@www.whitehouse.gov
---
President and First Lady | Vice President and Mrs. Gore
Record of Progress | The Briefing Room
Gateway to Government | Contacting the White House
White House for Kids | White House History
White House Tours | Help | Text Only