Photo Gallery
November 1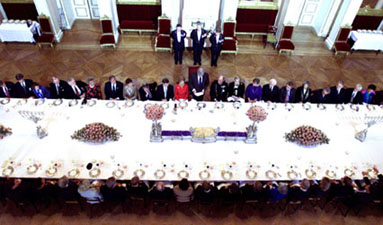 Photo by Ralph Alswang
The President makes remarks at an official lunch at the Royal Palace.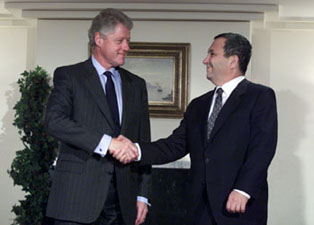 Photo by Ralph Alswang
President Clinton shakes hands with Israeli Prime Minister Ehud Barak prior to their bilateral meeting.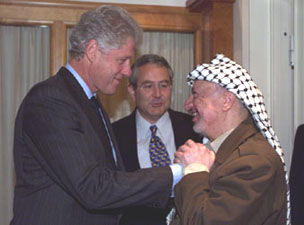 Photo by Sharon Farmer


The President greets Palestinian Liberation Organization chairman Yasser Arafat at the Radisson Plaza Hotel in Oslo.